Top 10 Tips for The Second Placement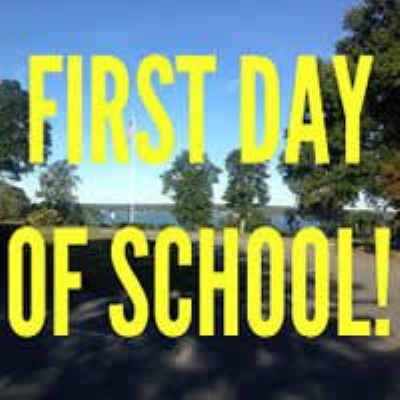 Moving to another school, even for a relatively short time, can cause anxiety. We know this; we understand it and it is perfectly normal. You have all been making excellent progress in your first half term as trainee teachers, are feeling settled and now suddenly the carpet is ripped from under your feet and you begin to doubt yourself.
Again, this is normal!
The second placement can be daunting, but if approached positively as an opportunity rather than a chore, it offers you huge scope for development as well as the chance to see a very different school and potentially exciting new ways of working.
To try and help put your minds at rest and also to ensure you make the most of every moment of the next seven weeks, we've put together our top 10 tips for maximising the second placement:
Be sensitive to the different contexts of your two placement schools. No-one wants a trainee who spends the whole placement saying, "Oh, at my other school the children were much brighter", or other similarly loaded statements!
Ask questions. There will be so much to take in and not long to do it, so use your mentor, the Professional Tutor within the school, and staff you observe or work alongside to fill you in about why certain things are done the way they are.
Use your reflective log frequently. The different educational approaches within schools will form a central part of your PGCert work and also allow you to begin to form your own educational values and beliefs. Different is not better or worse necessarily, but it is definitely worth noting and reflecting on.
Pace yourself. No-one is expecting you to walk into a brand new school and start mastering the students on day one. Observe, notice and begin to know the character of your groups.
Don't be afraid to make mistakes. Placement Two is wonderful because it frees you up to try things. You will only be in this school for seven weeks (unless they love you so much they sign you up on the spot!) and that can be liberating.
Discuss your needs and areas for focus with your mentor. You need to share as much as possible about your perceived strengths and areas for focus from the first half term so they can help you plan activities to support those elements.
Be a friendly face! You'd be amazed how far a smile and a "hello" go in the staff room or on the corridors, and you may just find yourself in conversation with someone who can help you out with an idea or two.
Be professional. Never, ever forget that you are in a professional work place, one where you might even apply for a job one day. Represent yourself, Teach East and the Teaching Profession with pride.
Get familiar with policies and expectations early. What is expected in assessment? What time do people arrive and leave? When are the meetings days? This will all help you feel in control of your experience.
Use your support networks. If something is wrong or you have any worries about anything that you can't discuss with your mentor, contact one of the Co-Directors who can help. Fridays remain our training days and we'll always support, listen and do whatever we can to resolve things.