Interviews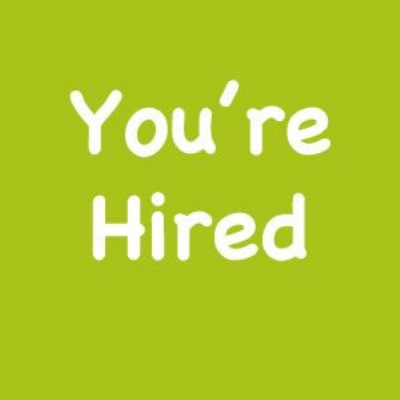 Interviews are stressful situations. You are being judged and you will be nervous; there is no avoiding that. The head teacher wants to know exactly what you have to offer, how you will fit into their school. Why should they choose you? For some, these questions would be daunting. Fortunately, you are a Teach East trainee; a dedicated and enthusiastic teacher, ready to show off everything you have learnt and everything you can offer this school. In fact, they would be lucky to have you.
So how can you make sure you get the job that you deserve? Here are Teach East's top ten interview tips:
1. Know the school: do your research. Find out what they value, what their past is and what type of school they want to be. Look at the website, read the Ofsted reports.
2.Draw on your experience: It's great to say that it is really important to have high expectations, but it's even better to talk about how you have demonstrated this in your training.
3.First impressions count: appearance, punctuality, demeanour - everything down to the first handshake can make a lasting impression on the interviewer; make sure you get it right.
4.Convey your passion for teaching: if you are boring the interview panel, how on earth are you going to fare in front of a year 9 class last thing on a Friday afternoon?
5.Remember the wider role of the teacher : interviewers want to know that you understand that being a teacher is more than just imparting knowledge. What is your role in developing the whole child?
6.Have a question to ask: Avoid that uncomfortable silence at the end of the interview. You have been in their school for a whole day, if you haven't thought about anything you would like to know then have a back up question prepared.
7: Think about your answers: many questions in an interview are tried and tested, it is safe to assume they will ask you about your past experience, about your strengths and weaknesses and they will certainly ask about safeguarding. Know what you want to say.
8:.Expect the unexpected: children say the most unpredictable things and many schools will include a school council panel. They may well throw you a curve ball. What sweet would you be? What clubs will you be doing? Tell us a joke. It really doesn't matter what you say, just show you are willing to join in.
9 Be prepared for your lesson: your interview will undoubtedly involve being observed teaching a class, make sure it goes to plan. What is the ability of the pupils? Are there any specific needs? What have they already learnt? Get information from the school and plan to deliver a lesson that shows that children have made progress.
10: Believe in yourself. You are on your way to becoming a qualified teacher and applied for this job, presumably you think you have something to offer. Don't be afraid to share this.